Please find below general information regarding planning your attendance.
Conference Venue
Manchester Central Convention Complex Ltd
Windmill St
Manchester
Tel: +44 161 834 2700
Key Dates
Abstract Submission Deadline: 6 January 2019
Abstract Acceptance Notifications: February 2019
Early Registration Deadline: 19 March 2019
Language
The official language of the Conference is English. All abstract submissions and presentations should be prepared in English.
Visa Information
Most Europeans do not require an entry visa to the UK. Please consult the British Embassy or Consulate nearest you for specific details relating to visas.
Letter of Invitation
Participants requiring a formal letter of invitation to enable them to make their arrangements to participate in the Meeting should send a request for an official invitation letter to our Invitation Department (see contact us form).
Please note that this letter cannot be regarded as a commitment regarding scheduling or financial support from the organisers.
Guest Attendance Policy
All event activities (including educational sessions, meal functions, exhibit hall, etc.) are exclusively reserved for registered attendees. Non-registered guests (including children, family members, colleagues, etc.) are not allowed in any of the event areas. Badges provided at registration are required for entrance into all functions and will be strictly enforced.
Dress Code
Clothing for PTCOG58, is informal for all occasions.
Liability and Insurance
The Conference Secretariat and Organisers cannot accept liability for personal accidents or loss of/damage to private property of participants. Participants are advised to take out their own personal travel and health insurance for their trip.
Agent for Italian Participants & Sponsors
As Organisers of the 58 Annual Conference of the Particle Therapy Co-operative Group (PTCOG58) taking place in Manchester UK, 10-15th June, 2019, we have entrusted TWT srl, Rome, to collect the applications from the Italian Pharmaceutical Companies and file them with the Italian Ministry of Health agency AIFA, in compliance with the instructions given by the Legislative Order 219 of the 24th April 2006 – art. 124.
Please contact TWT srl latest 70 days before the Conference.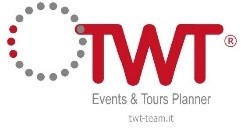 TWT srl
Via Arrigo Davila 130
00179 ROME, ITALY
Tel. 0039 06 44249321
Fax. 0039 06 99331533
Mr. Gianni Frontani
gfrontani@twt-team.it
Mrs. Anna Lupidi
alupidi@twt-team.it
Contact Us
If you have any questions, please be sure to send your query to the relevant department through our contact form here.