In Memoriam: James M. Slater, pioneer proton therapy and PTCOG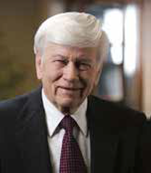 Written by: Jay Flanz and Martin Jermann
On behalf of the PTCOG Executive Committee and of the PTCOG Organization, I would like to express our condolences at the passing of James M. Slater, M.D. on December 26, 2018 to his family and colleagues.
Dr. Slater was one of the founding fathers of PTCOG.
Indeed, his vision to develop a proton therapy system that could be installed and operated in a hospital setting was visionary and was the inspiration for the creation of PTCOG. The CoOperative nature of this organization helped, in its infancy, to develop working specifications for such a hospital-based system suitable for patient treatment.
Working creatively with vendors, national laboratories and government agencies he was able to secure the funding and foster the technology development that would become the first hospitalbased proton therapy system.
The newly renamed "James M. Slater, M.D. Proton Treatment and Research Center" which opened in 1990 has treated almost 20,000 patients, a significant portion of the worlds' total. Dr. Slater thought big even before this. In the early 70's he led the installation of a CGR-AECL linac in the Loma Linda University Medical Center department – the first in the country and he began the work on a CT based therapy planning system with Bill Chu.
In January 1985 about a dozen scientists converged at Fermi National Laboratory in Batavia, Ill to discuss the construction of a hospital-based proton medical facility. The attendees were mainly from Berkely Lab, MGH, NCI and Dr. Slater from Loma Linda. This meeting was essentially the first PTCOG gathering. Dr. Slater has received an ASTRO gold medal and a lifetime achievement award from NAPT among other honors.
Understanding the importance of physics in society, he attended the University of Utah, and graduated in 1955 with a bachelor's degree in physics. Dr. Slater then taught junior high school math in Fontana, California. Considering a neighbor suggestion, he applied to Loma Linda University School of Medicine. Following graduation in 1963, he trained as a resident at both LDS Hospital in Utah and White Memorial Medical Center in Los Angeles. He obtained a National Institutes of Health Fellowship at University of Texas MD Anderson Cancer Center. It was during his fellowship when his interest in heavy-charged particle therapy began.
Today, Dr. Slater's son, Jon is CEO of Optivus Proton Therapy Inc. and his son, Jerry D. Slater, MD, is chair of the department of radiation medicine at Loma Linda University.
We gratefully acknowledge information from the writings of William Chu and Nancy Yuen
In Memoriam: James Cox, Radiation Oncologist, Scientist and Caring Spirit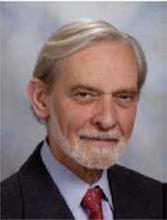 Written by: Jay Flanz and Martin Jermann
On behalf of the PTCOG Executive Committee and of the PTCOG Organization, I would like to express our condolences at the passing of Dr. James Cox on August 14, 2018 to his wife Ritsuko Komaki, MD, children and colleagues. As noted in the NAPT article, Dr. Cox, Professor Emeritus at the University of Texas, was responsible for bringing proton therapy to MD Anderson and in doing so, helping to cement the place of proton therapy in the hospital environment. As leader of an exceptional team he spearheaded clinical research to demonstrate the applicability of proton therapy to a wide range of clinical sites.
Already in 2011 he was forward thinking and said "We are only at the beginning of wedding these advances with molecular targeted agents, so there is much excitement in the future".
He was raised in Ohio and graduated from Kenyon College and University of Rochester School of Medicine with honors. He played football and remained an avid fan.
His study of cells led him to pursue a research fellowship at the Penrose Cancer Center. Dr. Cox served in the U.S. Army at Walter Reed Hospital prior to the beginning of his academic career. He became Professor and founding chairman of the departments of radiation oncology at the Medical College of Wisconsin and Columbia Presbyterian University College of Physicians and Surgeons. He was well known for mentoring young physicians and improving the care of cancer patients. As written by Dr. Curran, he was group chairman of the Radiation Therapy Oncology Group (RTOG) and helped to create an identity and core mission creating a multi-disciplinary cooperative group. The spirit of Cooperation was clearly a reason for his great involvement in PTCOG.
Dr. Herman Suit, M.D. of MGH says "In addition to being a truly wonderful human being, Jim Cox was unquestionably a great leader in our area of medicine. This includes running one of the very top radiation oncology centers globally, providing first quality education of many young physicians, physicists and biologists combined with supporting a broad range of laboratory research. He really advanced the effectiveness of our specialty. Of very high importance he edited and improved our journal."
Borrowing from an interview at an ASTRO meeting (https://www.astro.org/About-ASTRO/History/James-Cox) Dr. Cox was quoted to say about his greatest career satisfaction: "It has come from leading the division of radiation oncology for 15 years and helping it to become what it is today. The faculty, residents, collaborations with other departments and institutions [have] been fun and rewarding. The rapid technologic advances and the way they help our patients [are] truly gratifying, with protons being one of the most recent ones. I'm proud to be part of it." Following in his footsteps the MD Anderson leadership is strong and research continues. Dr. Cox was proud of the legacy he created.